BEST MARTIAL ARTS CLASSES IN CAMBRIDGESHIRE, LINCOLNSHIRE, BUCKINGHAMSHIRE

We're excited to announce that Inspired Martial Arts have moved their Stamford classes to the Welland School of Dancing studios from September 2023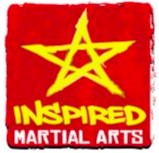 Head Instructor, Ivan Knight started training at the age of 29 through Inspired Martial Arts as a way to improve his fitness and instantly fell in love with everything about Martial Arts and in particular Inspired.
As a child he spent 4-5 years in a wheelchair limiting his mobility. Showing that with any age or background you can get involved in the sport. The most important thing for him is passing on life lessons and his skills to the younger generation and any other student. He is able to complete any rubix cube and believes any obstacle, challenge or puzzle can be overcome.
Inspired Ethos
Since we've opened, we've been dedicated to changing the lives of people one person at a time, through martial arts, education and coaching. We strive to provide a safe, comfortable and welcoming atmosphere for all students and family members. We take pride in creating an environment for individuals to achieve, develop and succeed in their personal goals.
We strongly believe that martial arts can be for everyone, regardless of age, gender or experience levels. Throughout all of our programs, students will not only learn the necessary skill sets to protect themselves, we stand behind our realistic and practical approach, confident it will enable every member to achieve greatness and live their best life.
Classes available:
Little Heroes (Age 4-6), 4:30-5:15pm
Inspired Heroes (Age 7-12), 5:15-6:00pm
Warriors Intermediate Level, 6:00-7:00pm
Ladies Age 14 and up, 7:00-8:00pm
Contact details:
Ivan@inspiredmartialarts.co.uk
07837 378888 or 01780 679922
inspiredmartialarts.co.uk